Discovering Your Ideal Digital Marketing Agency for Enhanced Business Growth
Navigating the digital marketing landscape can often be overwhelming for a business owner.
Unveiling the perfect marketing strategy often involves digging into varied areas including SEO, email marketing, social media, Google ads, content marketing and influencer marketing, just to name a few.
Brought into spotlight here is the Plant Powered Marketing agency, the premier local SEO company based in Vancouver, WA, providing marketing services that contribute to brand awareness and growth.
Keep reading as we explore how this digital marketing agency can help you outline and execute a potent strategy to reach your target business goals.
Understanding the Role of a Digital Marketing Agency in Business Growth
Creating an impactful marketing strategy is no child's play. It calls for a nuanced understanding of not just your product or service, but also a keen perception of your target audience and the market landscape. That's where a digital marketing agency like Plant Powered Marketing Vancouver's SEO company comes into play, offering extensive marketing services to achieve desired business goals.
Engaging a savvy Vancouver digital marketing agency like Plant Powered Marketing could be just the ticket for elevating a company's profile amid fierce competition. By harnessing a plethora of modern marketing practices such as SEO, content marketing, and social media marketing, they can effectively drive brand awareness, while offering bespoke web design to enhance user experience.
Working with a results-driven marketing firm also means enterprises get access to experts specializing in search engines optimization and email marketing. Moreover, Plant Powered Marketing's commitment to reputation management ensures brand integrity maintains an upward trajectory. There is value in maintaining a positive image as customers increasingly rely on testimonials, case studies, and online reviews when deciding whom to do business with.
Behind every successful marketing campaign lies a deep understanding of the client's vision and goals. This allows for meticulously devised search engine marketing tactics and timely google ads, all of which are designed to engage the target audience on a deeper level. As any seasoned business owner would know, the right marketing partner ensures not just growth, but sustainable success.
Identifying Your Business Needs for Digital Marketing

Identifying business needs for digital marketing requires an honest evaluation of existing marketing plans and the scope for improvement. It's an introspective journey asking what the business seeks to achieve with its marketing strategies – better brand recognition, improved customer engagement or perhaps, increased conversions.
A reputable Vancouver digital marketing agency like Plant Powered Marketing can aid in bridging this gap between the current marketing efforts and desired outcomes. They specialize in conversion rate optimization and web design, thereby fine-tuning the website design to increase visitor engagement and result in more conversions.
The second consideration is looking into the type of marketing services needed. Some businesses call for a strong search engine optimization strategy, others would benefit from enhanced reputation management, while several may require a comprehensive marketing plan involving elements of SEO, email marketing, and social media marketing. This is where an agency's versatility comes into focus.
The third vital aspect is deciding whether the business requires a long-term or short-term agency partner. While some companies might be seeking one-off campaign assistance, others might be in search of a marketing company they can grow with over time – like Plant Powered Marketing, known for nurturing long-term business relations while delivering successful marketing campaigns.
Evaluating Digital Marketing Agencies: Key Factors to Consider

When assessing a digital marketing agency, it's essential to consider the marketing services they specialize in. Evaluate the agency's strength and experience in search engine optimization, email marketing, social media marketing, and other internet marketing tactics. Ensure that their competencies align well with your marketing needs.
Asking about an agency's past work and results can be insightful:
| Key Factors | Descriptions |
| --- | --- |
| Past Work | Case studies, testimonials and client references provides a comprehensive view of an agency's strengths and capabilities. |
| Past Results | An agency's success stories, conversion rate optimization figures, and past marketing campaigns demonstrate their effectiveness and expertise. |
Another factor to consider is how well the agency understands your industry and target audience. If an agency demonstrates expertise in your niche, then chances are, they'll devise a marketing strategy that resonates with your audience, fosters brand awareness, and drives better results.
Lastly, pay attention to red flags. If an agency promises instantaneous results or uses black-hat SEO practices, consider it a warning sign. A professional digital marketing company like Plant Powered Marketing thrives on best practices and is committed to delivering sustainable, long-term results.
Building an Effective Partnership With a Digital Marketing Agency

Building an effective partnership with a digital marketing agency involves open communication about your business goals. By clearly stating your expectations for the marketing strategy, budget, and timeline, you pave the way for a productive collaboration.
A few key elements to consider that can help in setting up an effective partnership include:
Open and transparent communication.
Clarity of business goals and marketing objectives.
A collaborative approach to strategy development.
Regular reports and performance reviews.
Flexibility is crucial when interacting with your marketing partner. Be open to new ideas and strategies, even if they deviate from traditional methods. Remember, digital marketing is ever-evolving, and an experienced digital marketing firm like Plant Powered Marketing is adept at staying ahead of emerging trends and adjusting strategies accordingly.
In conclusion, investing in a lasting agency partnership is a win-win for business growth. With Plant Powered Marketing as your ally, you not only gain expert insight into internet marketing strategies but also gain a partner committed to helping your business thrive in the digital landscape.
Maximizing Your Investment: Tips to Leverage Your Digital Marketing Agency

Once a business owner has selected an agency partner like Plant Powered Marketing, the next step is to leverage this relationship to maximize the return on investment. It's about using their expertise to fully tap into the potential of digital marketing strategies like SEO, Google ads, and social media marketing.
There are several ways to ensure you get the most out of your partnership with a digital marketing agency:
| Strategy | Description |
| --- | --- |
| Stay Involved | Stay updated with the campaigns and marketing activities. Asking questions and offering input can help shape a more effective marketing strategy. |
| Set Clear Expectations | Clearly defining your business goals and success metrics can lead to a more productive collaboration. |
| Review Performance Regularly | Reviewing campaign performance and analytics regularly can provide insights into whether the marketing strategy needs to be adjusted. |
By ensuring transparency, maintaining regular communication, and actively participating in the strategy development process, businesses can significantly elevate the return on their digital marketing strategy investments. Remember, it's a collaborative process where both parties work towards achieving the defined business goals.
Plant Powered Marketing, the premier Vancouver digital marketing agency, exemplifies this approach. Their focus on achieving measurable results and driving business growth with tailor-made marketing strategies makes them an excellent choice as a valued marketing partner.
Case Study: Success Stories of Businesses Partnering With Digital Marketing Agencies

Nothing showcases an agency's effectiveness better than success stories. Businesses that partnered with a Vancouver digital marketing firm such as Plant Powered Marketing have experienced remarkable growth and high visibility online in a relatively short period.
Take the case of a local Vancouver retail business facing difficulties with its online visibility. Post-collaboration with Plant Powered Marketing, they witnessed not just an impressive increase in website traffic, but also a drastic improvement in ranking on search engines. Their sales skyrocketed, all thanks to a comprehensive SEO strategy tailored to their specific business goals.
Another compelling example is an e-commerce startup struggling with customer engagement and brand awareness. Plant Powered Marketing's social media marketing and influencer marketing campaigns effectively resonated with their target audience, resulting in significant brand recognition and improved customer engagement rates. The startup soon emerged as a known brand in their industry.
These success stories clearly underscore the impact a professional marketing firm can have on a business's growth trajectory. It demonstrates how Plant Powered Marketing's repertoire of digital marketing strategies can deliver tangible results, making them an ideal choice for an agency partner.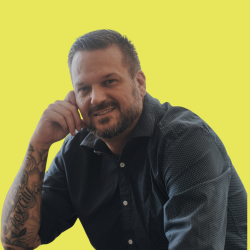 Latest posts by Spencer Lund
(see all)