Optimize Your Online Presence With Premier SEO Services in Vancouver, WA
In today's digital era, taking your business to the top of search engine results is the key to achieving marketing success.
Based in Vancouver, WA, Plant Powered Marketing is your premier local SEO agency ready to optimize your online presence and project your business ahead of your competitors.
Our SEO service employs state-of-the-art strategies and the expertise of a seasoned SEO team to deliver measurable growth and impressive return on investment.
We invite you to explore how our Vancouver SEO company can reposition your business and bring you to the forefront of your target audience's attention.
Keep on reading as we unravel the dynamism and power of quality SEO practices.
Understanding SEO and Its Importance for Your Business
Plant Powered Marketing, being the foremost SEO company and internet marketing agency in Vancouver Washington, leverages cutting-edge search engine optimization methods to propel businesses forward. The agency's experienced SEO experts, from search engine optimizers to SEO consultants, work relentlessly to enhance your online visibility.
Understanding SEO – an acronym for Search Engine Optimization – is crucial for any business growth. Essentially, it's a strategy employed to boost a website's search engine rank, thereby increasing the chances of users finding your business. An effective SEO strategy can push your web page beyond countless other search results, promptly leading potential customers to your service page.
Several detailed components form the building blocks of any effective SEO plan. Intricate components including keyword research, content development, and link building contribute significantly to improving website rank in the search engine results pages (SERP). Also important is website speed, which influences visitor satisfaction and ultimately conversion rate:
| SEO Component | What It Involves |
| --- | --- |
| Keyword Research | Identifying high-traffic, relevant search terms for content creation |
| Content Development | Writing SEO-compliant web pages that attract and engage target audience |
| Link Building | Acquiring high-quality backlinks to boost domain authority |
| Website Speed Optimization | Improving load times for better user experience and thus, higher search rank |
Optimization is a tedious process and if done incorrectly, not only can it become a financial drain but also harm your online reputation. With a reputable SEO Vancouver company such as Plant Powered Marketing, business owners can avoid such predicaments. Their team of SEO specialists ensures that this complex process is handled with precision, granting peace of mind for business owners in Vancouver, WA.
Choosing the Right Search Engine Optimization Vancouver Wa
In the bustling digital space of today, choosing the right SEO services and marketing agency for your Vancouver business can be a game-changer. A capable Vancouver WA SEO agency not only helps improve your website's search engine rankings but also ensures sustainable business growth. The ideal SEO firm for you should understand your market, target audience, business goals, and provide strategic SEO solutions that align with them. Plant Powered Marketing excels in delivering such meticulous SEO services tailored to your needs.
Expertise in keyword optimization plays a crucial role in selecting an SEO agency. Plant Powered Marketing's team of SEO specialists conducts methodical keyword research, identifies high-traffic search terms relevant to your business and optimizes your web pages accordingly. This strategic approach leads to considerable improvements in website traffic and search engine result rankings.
One determining factor when choosing an SEO company is its ability to provide comprehensive services. From content creation and link building to crafting SEO campaigns and detailed SEO audits, Plant Powered Marketing offers it all. Moreover, the agency takes a holistic approach to digital marketing, incorporating reputation management, social media marketing, and even video production into its SEO efforts.
The SEO agency you choose should be well-equipped in navigating the challenging SEO landscape of Vancouver, WA. With Plant Powered Marketing as your Vancouver Wa SEO partner, you receive localized search engine optimization services, custom-tailored to your specific market. The team's deep knowledge of Vancouver's market dynamics ensures that your business stays ahead in a highly competitive environment.
The Premier SEO Agency in Vancouver
When it comes to elite, result-driven SEO services in the Vancouver area, one agency outshines the rest – Plant Powered Marketing. With a reputation for delivering tangible results, this premier SEO company has established itself as the go-to source for businesses looking to augment their online visibility. Partnering with Plant Powered Marketing means receiving unparalleled domain expertise and customer service in one package.
Plant Powered Marketing's team of seasoned SEO consulting professionals is another defining aspect of the agency. Equipped with the understanding of subtleties of search engines mechanics and the know-how to tweak online content for maximum impact, these specialists drive the SEO work with great panache. From implementing SEO best practices to crafting an effective SEO marketing strategy, they ensure your business leads in the digital race.
The Vancouver Washington SEO firm takes pride in offering comprehensive SEO solutions. Content marketing, SEO audits, website design, conversion optimization, reputation management – you name it; they provide it. A keen understanding of Google algorithms, coupled with expertise in local search results optimization, equips Plant Powered Marketing to deliver transformative results.
With proven expertise in handling varying client needs, Plant Powered Marketing goes beyond delivering one-size-fits-all SEO Solutions. Flexibility in tailoring SEO approaches to match business specifics sets them apart in the competitive SEO industry. As a business owner in Vancouver, WA, turning to Plant Powered Marketing ensures you a partner committed to enhancing your search engine rankings and bolstering your digital footprint.
Customized SEO Strategies for Optimal Online Visibility
For a small business owner operating in Vancouver, WA, the benefits of a well-articulated SEO strategy are enormous. A customized SEO marketing plan can significantly improve your website traffic, search engine rank, and overall online visibility. Understanding this, Plant Powered Marketing takes a strategic, detailed, and customized approach towards SEO marketing, considering unique client needs, target audience, and marketing goals.
No two businesses are the same and, similarly, their SEO needs vary substantially. The one-size-fits-all strategy may not yield the desired results for many, especially smaller businesses competing with industry giants. Plant Powered Marketing capitalizes on this insight, tailoring SEO solutions to match individual business requirements:
Keyword Research: Understanding which search terms your target audience uses, and optimizing your content to match.
Local SEO: Ensuring your business appears in local search results, driving local customer footfall.
Link Building: Creating high-quality backlinks to improve your website's credibility and domain authority.
Conversion Rate Optimization: Tweaking your website to improve visitor's experience and engagement, thus leading to increased conversions.
Plant Powered Marketing's custom SEO strategies focus not just on driving website traffic but also on improving the user experience. Better user experience could mean higher time spent on site, lower bounce rate and, ultimately, higher conversion rates. Each strategy is crafted with an end-focus on business growth and ensuring an enhanced bottom line for the client.
Partnering with Plant Powered Marketing offers businesses access to a broad spectrum of SEO solutions, right from audits to advanced strategy crafting. The specialized SEO team diligently works to ensure your business makes the most of the digital arena, thereby serving as a catalyst to your business success in Vancouver, WA.
Showcasing Our SEO Success With Case Studies
At Plant Powered Marketing, the collected portfolio of success stories serves as a testament to the agency's caliber and proficiency in the SEO domain. By showcasing these success stories, prospective clients gain an insightful look into how this SEO agency produces impressive results. This transparency in operation helps build the trust of future clients seeking SEO services in Vancouver, WA.
These case studies cover a diverse range of clients, representing different industries, business sizes, and unique SEO challenges. Each one delivers a concrete example of the team's ability to navigate complex SEO landscapes – from algorithm changes and competitive keywords to reputation management and local SEO nuances. By highlighting the strategic approach and results obtained, Plant Powered Marketing underscores its domain expertise and results-oriented approach.
The case studies also reveal how Plant Powered Marketing handles each aspect of SEO with deftness. Be it improving search engine rankings from scratch or reviving a dormant website to generate considerable web traffic, every case study highlights the agency's eclectic skillset. Furthermore, they underline the SEO team's ability to respond swiftly to changes in the digital marketing environment.
While showcasing their technical prowess, these case studies also emphasize the team's dedication to impeccable customer service. Plant Powered Marketing's customer-centric approach shines through, and commitment to going the extra mile to achieve customer satisfaction is evident. Therefore, business owners across Vancouver, WA, can entrust their SEO needs to this reliable and proven agency.
How Our SEO Vancouver Experts Drive Business Growth
The SEO consultants at Plant Powered Marketing, the leading Vancouver search engine optimization agency, champion the essential role of SEO in business growth. With an adept command of diverse SEO tools, combined with years of industry experience, they shape SEO strategies that lead to measurable improvements in website traffic, search rank, and business visibility.
One key tactic employed by these professionals is keyword optimization. By conducting extensive keyword research, these SEO experts identify the search terms that matter most to your target audience. They then optimize your web content to align with these keywords, enhancing your search visibility and drawing more traffic to your website.
Another fundamental area where these SEO consultants add value is in bolstering the user experience your website offers. By improving website design, enhancing site load speed, and ensuring mobile responsiveness, these experts ensure visitors have a seamless web experience. Given that a positive user experience is a critical ranking factor, this thoughtful attention to detail goes a long way in boosting your website's search engine rank.
Above all, Plant Powered Marketing's SEO consultants orchestrate a harmonious blend of various SEO components to form an overarching strategy. From managing PPC (pay per click) campaigns to devising social media strategies to improving Google My Business (GMB) listings, they cover all bases. In doing so, they ensure a comprehensive, 360-degree enhancement of your online presence, driving your business closer to its growth goals in Vancouver, WA.
Elevating Your Online Presence With Strategic Implementation
The journey towards robust online presence and high search engine rankings isn't one of happenstance; it requires strategic implementation. At Plant Powered Marketing, the staff understands this dynamic well. Leveraging an elaborate SEO framework, they systematically take your business through the steps required to optimize online presence, from keyword research to content marketing, and from link building to conversion optimization.
One of the first steps in the strategic implementation process is understanding your business's unique SEO needs. Plant Powered Marketing's SEO specialists invest considerable time to gain an in-depth understanding of your business, thereby formulating a tailored and effective SEO strategy. Here's what this process typically involves:
Commercial Analysis: Understanding your business offerings, target market, and competitors
SEO Audit: Finding out the current status of your website's search engine optimization
Keyword Research: Identifying the keywords that your business should target
Content Strategy: Planning compelling and SEO-friendly content
On-Page and Off-Page SEO tactics: Helping your website gain authority and visibility
Plant Powered Marketing's strategic implementation approach ensures that no aspect of SEO is overlooked. Their comprehensive strategy engages all critical SEO components, including keyword optimization, web design, link building, and more. By focusing on the synergy of these elements, the team at this renowned Vancouver SEO agency ensures optimal SEO performance for your business.
It's worth noting that the agency's commitment to its clients doesn't end once an SEO campaign is underway. Continual monitoring, tweaking and adapting form an integral part of their strategic implementation, ensuring your SEO efforts remain up-to-date and effective. With Plant Powered Marketing handling your SEO, as a business owner, you can look forward to consistent growth in online visibility and business success in Vancouver, WA.
Amplify Your Online Footprint With Our Tailored SEO Consulting Service
In an increasingly digital world, amplifying your online footprint can be the decisive factor that propels your business ahead of competitors. Plant Powered Marketing, a premier SEO company Vancouver, WA, provides tailored SEO services to assist businesses in meeting this objective. Their tailored SEO solutions focus on harnessing the power of search engine optimization to enhance your business's online visibility, thereby boosting its growth prospects.
Plant Powered Marketing understands that SEO isn't a one-size-fits-all service. It recognizes the uniqueness of each business it works with – recognizing that each has different target audiences, business goals, and operational landscapes. This understanding enables the team to craft SEO strategies that directly cater to each client's specific needs, delivering results that companies in Vancouver, WA cherish.
At the heart of the agency's services lies the role of Vancouver SEO experts who carry an in-depth understanding of search engine algorithms. Utilizing their vast SEO experience, these specialists undertake comprehensive keyword research, design engaging content, and build high-quality backlinks for your website. These steps help ensure your website stands out in the crowded digital landscape, drawing in more targeted traffic and boosting conversion rates.
Plant Powered Marketing isn't simply about driving traffic to your website; it's about attracting the right visitors – ones that are likely to convert into customers. This is achieved by developing an intimate understanding of your target audience and adjusting SEO strategies accordingly for maximum return on investment. With Plant Powered Marketing providing tailored SEO and Marketing services, businesses in Vancouver, WA enjoy an elevated online profile, leading to company growth and success.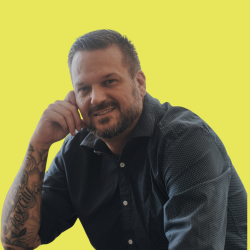 Latest posts by Spencer Lund
(see all)