Maximize Your Online Potential With Expert Digital Marketing Services
Living in an era defined by rapid digitalization demands a fresh perspective on marketing for businesses, both large and small.
Plant Powered Marketing, the premier local SEO company in Vancouver, Washington, democratizes the marketing arena for businesses with effective and targeted SEO services.
Through a combination of strategic content marketing, proven SEO strategies, and result-driven social media campaigns, the agency aims to unlock new levels of growth for your business.
The power to engage your audience, build a strong brand, and catapult your online presence is simply a click away.
Keep reading to understand how professional digital marketing services can serve as your magic bullet in this cut-throat business world.
Enhancing Online Presence Through Digital Marketing Services

Plant Powered Marketing, the eminent SEO agency from Vancouver, WA, provides extensive digital marketing services designed to optimize your online presence. Our skilled team fuses diverse marketing tactics, including search engine optimization, keyword research, and email marketing to create a bespoke, result-driving digital strategy.
With the advancing digital era, it's vital to invest in effective marketing channels such as PPC marketing, social media marketing, and content marketing. As an email marketer and content marketer, Plant Powered Marketing employs a multi-channel marketing approach to ensure your brand reaches its target audience. These channels work synergistically to improve your brand awareness, website traffic, and ultimately, your bottom line:
| PPC Marketing | Social Media Marketing | Content Marketing |
| --- | --- | --- |
| Targets users through carefully curated ads on search engines to lead them to a landing page. | Exploits the vast reach of social media platforms to interact with potential customers. | Engages users by sharing useful content, thereby positioning your brand as a thought leader. |
Recognizing the vital role of SEO services in digital marketing today, our SEO team performs a detailed SEO audit for your website. This allows them to identify and rectify any issues hindering your SERP rankings. With a tailor-made SEO strategy, they help enhance your visibility on search engines leading to a significant surge in search traffic.
Overall, Plant Powered Marketing's marketing professionals ensure a comprehensive solution for your digital marketing needs. They meticulously monitor every campaign, analyzing and tweaking it for maximum ROI. With an array of marketing services at our disposal, we are equipped to boost your online presence and help you stay ahead of your competition.
Driving Profitability With Expert Marketing Strategies

Achieving business goals often necessitates expert marketing strategies and Plant Powered Marketing specializes in realizing just that. Our professional SEO company thrives on developing unique marketing solutions that drive profitability, paddle brand awareness, and enhance customer experience. Meticulous planning, regular assessment, and constant optimization form the core of our strategic prowess.
An effective marketing strategy invariably weighs heavily on the use of apt marketing channels. May it be email marketing, social media marketing or even influencer marketing, each comes with its subsets of benefits and challenges. Here's how our marketing experts tactfully employ these channels to drive growth:
Email Marketing Services: Our team orchestrates robust email campaigns focused on customer retention and brand consistency.
Social Media Marketing: Leveraging various social media platforms, we generate dialogues around your brand, thus ensuring a wider audience reach.
Influencer Marketing: By partnering with influential industry figures, we lend credibility to your brand and product, thereby attracting your target customers.
Internet Marketing services: Internet marketing is an essential and highly effective strategy that businesses around the world are harnessing to increase their online visibility and reach a wider audience. As a professional in the field, the expert understands the power and potential of internet marketing in driving brand awareness, generating leads, and ultimately boosting sales.
This dynamic approach involves various techniques and tactics that are focused on promoting a business or product through online channels. It encompasses a wide range of activities such as content marketing, social media marketing, search engine optimization (SEO), email marketing, and pay-per-click (PPC) advertising. Each of these methods plays a significant role in building an online presence, engaging with the target audience, and driving traffic to the business website.
Internet marketing enables businesses to connect with potential customers on a global scale, regardless of their geographical location or time zone. It offers a level playing field for both small and large businesses, allowing them to compete and succeed in the online marketplace. Through well-crafted content and engaging social media campaigns, internet marketing establishes a strong brand voice, fosters customer loyalty, and enhances customer interaction.
The key to successful internet marketing lies in understanding the target audience, analyzing their needs and preferences, and tailoring marketing campaigns accordingly. Professionals in this field possess the technical skills and knowledge required to optimize websites for search engines, develop compelling content that resonates with the target market, and create persuasive call-to-action strategies.
In conclusion, internet marketing has revolutionized the way businesses market and advertise themselves in the digital age. With its vast array of tools and techniques, it allows businesses to expand their reach, engage with customers, and turn leads into conversions. Employing the expertise of a professional in internet marketing is crucial for businesses to leverage the full potential of online marketing and achieve their goals in a highly competitive marketplace.:
Our strategic forays also extend beyond conventional tactics, roping in innovative avenues like video marketing, SMS marketing, and mobile marketing. Systems-knowledgeable web developers at Plant Powered Marketing can also provide website design services, featuring attractive and user-friendly interfaces that enhance the customer journey.
With a data-driven approach, our team not only establishes effective strategies but also ensures their successful execution. Post-implementation, we invest heavily in tracking and analyzing key metrics to identify areas of improvement and redraft the strategy, if required. Thus, at Plant Powered Marketing, our strategic ventures unfailingly steer your business towards robust revenue growth.
Transforming Business Growth Through Digital Marketing

For businesses looking to scale and expand, Plant Powered Marketing offers unparalleled digital marketing services, specifically tailored to maximize online potential. Our services span all aspects of digital marketing and are focused on driving substantial business growth. With our expert team of strategists, we boast proven records in enhancing brand awareness, generating more leads, and promoting customer engagement.
Understood as the backbone of any successful online venture, robust SEO strategies are at the heart of our marketing agency. Our SEO team conducts an intensive SEO audit to identify potential shortcomings, followed by the execution of well-framed SEO plans to improve search engine rankings. Understanding the intricacies of SEO, we employ varying tactics that propel your visibility on major search engines:
| Keyword Research | Link Building | SEO Content |
| --- | --- | --- |
| Identifying and employing a set of high-ranking keyword that resonates with your brand and services. | Generating high-quality backlinks to improve the credibility of your website in the eyes of search engines. | Creating compelling, keyword-rich content that attracts and engages internet users, thereby enhancing website traffic and user retention rate. |
In addition to our SEO services, we offer comprehensive marketing campaigns using other potent strategies such as email marketing, PPC marketing, and social media marketing. Each campaign is designed with your business goals at the forefront, ensuring they align perfectly with your target audience's preferences and expectations. This multi-channel approach ensures enhanced traction and more leads.
At Plant Powered Marketing, the transformation in business growth brought about by our digital services is measurable and tangible. Our SEO strategy and marketing efforts translate into enhanced brand visibility, broader audience reach, improved customer experience, and generally, a stronger online presence. To put it simply, our goal is helping businesses realize their full potential through digital marketing.
Exclusive Benefits of Choosing Professional Marketing Services

Selecting professional marketing services from Plant Powered Marketing presents countless exclusive benefits for your business. Our services encompass a vast spectrum of digital marketing niches, which enables us to deliver comprehensive and effective marketing solutions. From crafting bespoke marketing strategies to executing them with precision, our dedicated marketing team goes the extra mile in driving your business towards success.
The benefits of choosing our professional marketing services extend far beyond running typical marketing campaigns. We prioritize understanding your business objectives, target customers, and specific needs. This intimate understanding of your business, combined with our expertise, allows us to craft perfectly tailored marketing strategies that enhance your digital presence, generate measurable results, and most importantly, align with your specific business goals.
Our seasoned team at Plant Powered Marketing includes specialists in SEO services, web design, email marketing, and more. Combined with our multi-channel marketing approach, we ensure that your brand message reaches the right audience at the right time. This strategic balance of varied marketing services maximizes your online potential and delivers tangible results in the form of increased website traffic, higher conversion rates, and improved brand visibility.
Ultimately, partnering with Plant Powered Marketing equates to more than just availing our services. It signifies the beginning of a profitable journey where your growth becomes our primary focus. Our unwavering commitment to your business success, combined with our expertise in digital marketing, guarantees visible and significant improvements in your online presence and overall business performance.
Impacting Customer Acquisition and Retention Through Digital Marketing

Plant Powered Marketing is not just an SEO marketing service but a complete digital marketing solution committed to enhancing your online potential. One of our prime services pertains to fostering customer acquisition and retention. We believe that obtaining new customers and preserving existing ones is the backbone of any successful business, and our strategies are modeled precisely on this philosophy.
Our team understands the significance of acquiring new customers in boosting your online presence. To this end, we leverage tactics like SEO optimization, email marketing campaigns, and targeted social media marketing to garner the attention of potential customers. Effortless user experiences along with engaging, relevant content act as the fulcrum for attracting a wide-ranging audience.
Achieving high customer retention rate involves a melange of strategies focused on maintaining brand consistency, delivering excellent customer service, and offering value. With our data-driven techniques and in-depth analyses, we identify customer needs, expectations, and preferences to shape personalized engagement strategies. This approach ensures that customers feel valued, leading to the formation of long-term, loyal relationships.
The expertise of our team in digital marketing services complements the intricacies of customer acquisition and retention strategies. Whether it's identifying potential customers or understanding the unique needs of the existing ones, our efforts are consistently backed by our unwavering commitment to customer satisfaction. Ultimately, the strategies employed by Plant Powered Marketing result in a higher customer base, increased customer loyalty, and an augmented online presence for your business.
Showcasing Success Stories of Businesses Using Expert Marketing Services

Plant Powered Marketing takes immense pride in the success of its various clients, brought forth by our diligent marketing services. These success stories, established through our SEO services and strategized marketing campaigns, speak volumes about our professional expertise. We believe that each accomplishment is an eloquent testimony to the brands who trusted us with their online potential as well as our future prospects.
Our successful collaborations span numerous industries, each with its unique demands and challenges. For instance, in the retail sector, one of our campaigns led to a substantial increase in website traffic through targeted SEO strategies and social media marketing. This in turn, translated to increased ROI and impressive customer retention rates, underscoring the effectiveness of our services.
In another scenario, a tech start-up partnering with us observed a marked enhancement in brand visibility and lead generation following our expertly managed PPC campaigns and email marketing strategies. Our strategies helped the company to position itself prominently in the tech industry, widening its customer base, and boosting its bottom line dramatically.
These success stories mirror the exclusive benefits businesses can enjoy by entrusting their digital marketing needs to Plant Powered Marketing. Our expert team works diligently to maximize your online potential by crafting dynamic strategies that drive impressive results. Whether it's attracting more customers, improving brand visibility, or simply escalating the bottom line, our comprehensive services can serve as a catalyst to your business growth.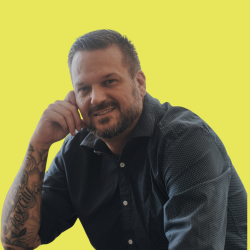 Latest posts by Spencer Lund
(see all)