Maximizing Business Growth: Why Invest in a Contractor Marketing Agency?
The modern construction industry is highly competitive, demanding innovative marketing strategies that cut through the noise to reach the target audience effectively.
By leveraging the expertise of a contractor marketing agency, you gain industry-specific insights that elevate your web presence, improve search engine optimization and yield quality leads.
Professional marketing services such as website design, Ad campaigns, and social media marketing offered by agencies like Plant Powered Marketing can lay down a solid foundation for your contracting business.
Keep reading to understand how targeted strategies can transform your contractor market outreach and yield exponential business growth potential.
Understanding the Importance of a Contractor Marketing Agency
Plant Powered Marketing, the premier local SEO agency in Vancouver, WA, recognizes the critical role of a contractor marketing agency in scaling businesses, especially those in the construction industry. The influence of such an agency includes, but is not confined to, website design, content marketing, and search engine optimization.
Relevant services offered by this leading agency such as contractor SEO and search engine optimization aim at increasing visibility, reaching the intended audience and driving more conversions. These strategies are essential elements in today's digital marketing landscape. A well-rounded SEO strategy guarantees better search engine results and, in turn, a more significant market share.
A proficient contractor marketing strategy transcends the scope of conventional marketing. It comprises of a complex blend of multiple marketing channels, which may include social media marketing, email marketing, google ads, and more:
Social Media Marketing: Boosts brand awareness and extends reach on various social media platforms
Email Marketing: Engages the client base and keeps them informed about new services and insights
Google Ads: Increases exposure in search engine results pages (SERPs), driving higher website traffic and lead generation
Contractor SEO: Improves visibility online, making the business easy to find in search results
Simply put, a potent contractor marketing agency like Plant Powered Marketing serves as a notable asset for home service companies, roofing contractors, electrical home service providers, flooring contractors, and more. They make use of their expertise and industry knowledge to devise superior strategies that ensure client satisfaction and business growth.
How Contractor Marketing Agencies Drive Business Growth
Contractor marketing agencies like Plant Powered Marketing are pivotal in driving business growth, especially in the construction industry. By crafting tailored marketing strategies and providing an array of services from web design to SEO, these engines of growth enable businesses to tap into a vast pool of potential customers effectively.
These agencies are proficient in identifying and reaching the target audience. With a keen understanding of the needs and preferences of homebuyers, roofers, electricians, and other major players in the contractor market, these agencies can deliver messages that resonate and compel action.
A comprehensive approach to marketing is necessary to achieve desired results. This involves not just SEO, but also social media marketing, email marketing, ad campaigns, among others:
SEO Services: Upgrade website chat services, carry out keyword research, and improve search engine optimization, ultimately leading to greater visibility in search results.
Social Media Marketing: Foster online presence on various social media platforms, engage with a broader audience, and promote shared communications for a more dynamic connection with clients.
Email Marketing: Direct engagement through regularly updated content, promotional messages, and experiencing real-time customer response.
Ad Campaigns: Manage service ads, PPC campaigns, yelp ads, bing ads, etc., for heightened brand awareness and lead generation.
A good contractor marketing agency does not merely provide these services, they guide businesses through the labyrinth of digital marketing. Experience and expertise allow these agencies to maximize conversion rates and give businesses a competitive edge, ultimately driving more leads and more sales.
Choosing the Right Contractor Marketing Agency: Key Factors to Consider
While it's clear that a contractor marketing agency can be a vital catalyst for business growth in construction and home service industries, one must consider several key factors when selecting an agency. The right agency should not only align with the company's goals but also provide the necessary skills and expertise to ensure effective execution of marketing efforts.
Experience within the construction sector or related industries is a crucial consideration. Agencies with familiarity in handling roofing contractors, electricians, flooring companies, and other contractor businesses are likely to provide a customized and results-driven approach.
Consideration should also be given to the range of services offered. An agency's ability to provide a comprehensive suite of services is beneficial. Selection of an efficient agency must consider:
Portfolio: A thorough exploration of the agency's previous work, case studies, and testimonials solidifies their credentials.
Services: Verification that the agency offers essential services like SEO, construction marketing, social media, and email marketing, among others.
Track Record: Assessment of the agency's credibility through its success rate and client testimonials.
Approach: Verification that the agency's methods align with the company's marketing strategy and business goals.
While choosing a contractor marketing agency, it's vital to ensure that their strategies are abreast with current digital marketing trends and advancements. The ability of the agency to adapt and innovate its marketing approach can be a key determinant of the business's growth potential.
The Role of SEO in Contractor Digital Marketing
For businesses in the construction industry and contractor market, leveraging the power of search engine optimization (SEO) is crucial. SEO techniques, executed by agencies like Plant Powered Marketing, play an instrumental role in amplifying the digital presence of these businesses.
Contractor SEO primarily aims to enhance website visibility in search engine results, providing a boost to website traffic and the generation of quality leads. By virtue of honing in on relevant keywords, strategic backlinks, and streamlined web design, contractor SEO services ensure top-notch user experience and improved search engine results.
Contractor SEO services encompass a broad array of tactics, each contributing towards specific elements of the overall SEO strategy. Key SEO techniques and their benefits can be categorized as follows:
| SEO Techniques | Benefits |
| --- | --- |
| Keyword Research | Helps identify and optimize for terms that potential clients are using in search engines |
| Backlinks | Improves website authority by getting other respected sites to link to yours |
| Content Marketing | Creates valuable content that ranks in search engines and provides value to potential clients |
| Google My Business Optimization | Increases visibility in local search results, showcasing business profile and contact information to potential clients |
Applying these SEO techniques, a contractor marketing agency can optimize your business's online presence, resulting in improved rankings in search engine results pages (SERPs). By helping you capture more of the market share online, these tactics become a cornerstone of your business's growth and success.
The Impact of Content Marketing on Contractor Lead Generation
The power of content marketing in a contractor marketing strategy cannot be overstated. The right content can engage potential clients, create brand loyalty, and generate quality leads. Plant Powered Marketing leverages compelling, tailored content to attract and engage its client base.
High-quality content breathes life into a contractor's digital marketing strategy. By providing informative, engaging, and useful content, businesses can rise above the competition. This type of content not only boosts SEO but also fosters confidence in the target audience, whether it be HVAC companies, flooring contractors, roofers, or electricians.
Unquestionably, content influences conversions. The content becomes the medium through which potential customers learn about the services provided and the benefits they stand to gain. It helps to establish a connection, creating an avenue for the business to showcase its expertise and convince its audience to take the desired action.
In essence, content marketing is a critical aspect of any contractor marketing strategy. It not only guarantees increased visibility and improved website traffic but also enables the business to construct a solid reputation. Through carefully crafted content, contractor businesses can experience an uptick in lead generation and, consequently, a surge in business growth.
Measuring the Success of Your Contractor Marketing Agency Efforts
Assessing the impact of marketing efforts is crucial to determine the success of your contractor marketing strategy. For businesses collaborating with a contractor marketing agency like Plant Powered Marketing, measuring the efficacy of various marketing campaigns can provide insights into what is working and what might need tweaking.
Key performance indicators such as website traffic, search engine rankings, and lead generation can shed light on the success of the SEO efforts. Similarly, engagement rates, conversions, and new followers are just some of the metrics that can illustrate the results of social media marketing initiatives.
Tracking the return on investment (ROI) from your ad campaigns and PPC efforts can be a clear and quantifiable measure of success. If your advertising campaigns are consistently leading to increased website traffic, more phone calls, or higher conversion rates, your marketing strategy is likely on the right track.
In conclusion, understanding and tracking the metrics of success is a fundamental aspect of any marketing strategy. It's not just about initiating marketing campaigns; businesses need to analyze their results continuously. By doing so, they can tweak or adapt their strategies according to the changing market demands, aiming always to maximize their business growth.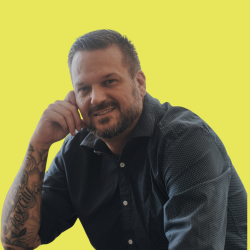 Latest posts by Spencer Lund
(see all)