Premier Marketing Agency in Vancouver, WA: Boost Your Brand and SEO Success
Plant Powered Marketing is the leading local SEO agency in Vancouver, Washington. Our mission is to provide reliable support for businesses wanting to optimize their online presence and drive growth.
Leveraging a range of services from SEO and content marketing to social media management and email campaigns, our mission is to drive business growth through innovative online marketing strategies.
We take pride in creating custom-tailored marketing solutions that fire on all cylinders, increasing your brand's visibility, engaging your target audience and boosting your search rankings.
Stay tuned as we provide a glimpse into the world of strategic SEO and its central role in brand success.
Overview of Our Full-Service SEO Company


Plant Powered Marketing, a leading seo marketing agency based in Vancouver, WA, offers a comprehensive range of digital marketing services, encompassing everything from SEO strategy to social media marketing. As a full-service seo company, we excel in delivering measurable growth through effective online marketing strategies. Our professional team of experts utilizes advanced tools and strategies to improve search results, thereby achieving your business goals.
Our diverse client portfolio encompasses a variety of industry sectors, including healthcare market, real estate, and e-commerce, demonstrating our ability to cater to specific business needs. Our success stories are a testament to our ability to deliver results, enhance brand awareness, and optimize business performance. Your business, regardless of size or industry, can significantly benefit from our tailored SEO strategy and conversion rate optimization tactics.
We at Plant Powered Marketing pride ourselves on our client-oriented approach, as our experts work closely with businesses to understand their goals, target audience, and devise a custom, data-backed seo strategy. We conduct a thorough seo audit and keyword research to optimize your website's architecture and content, thereby improving its visibility on search engines. Further, our expertise in developing email marketing strategies and running profitable Google ads campaigns immensely contributes to lead generation and conversion rate improvement.
Our marketing experts work as a synergistic team, offering services ranging from web design, web development, and content marketing to pay-per-click (ppc) services and social media management. Whether you require a robust email campaign, an engaging social media marketing plan, or a revamping of your website design, we have the skills and tools to deliver beyond expectations. With us, navigating the world of digital marketing becomes hassle-free and rewarding.
Relevance of SEO in Boosting Brand Success
In today's digital age, search engine optimization (SEO) is of paramount importance in boosting both brand awareness and business growth. SEO works by improving a website's visibility on search engines, consequently driving more traffic to the site. By strategically incorporating vital keywords within website content strategy, an SEO agency like Plant Powered Marketing can significantly improve your website's ranking on search engine results.
Increased visibility invariably translates to more visitors on your website, thereby broadening your potential customer base. An adept seo firm enhances the conversion rate by curating an appealing website design and engaging content that drives potential customers to action. Notably, the ultimate goal isn't merely to attract more visitors to your site, but to convert these visitors into customers – a feat that requires a well-executed SEO strategy:
| SEO Strategy Component | Impact On Business Growth |
| --- | --- |
| Keyword Research & Implementation | Increases authority and visibility in search results |
| Quality Content Creation | Engages visitors and encourages return visits |
| Website Architecture Optimization | Improves user experience, leading to increased time on site |
| Backlink Building | Boosts website's reputation and search ranking |
The benefits of SEO extend beyond immediate revenue growth and customer acquisition. A high-ranking website boosts your brand's reputation, instilling trust in potential customers. Utilizing the services of an established seo company like Plant Powered Marketing can ensure consistent high placement in search results, thereby upholding your brand reputation and evoking consumer trust.
SEO is a long-term, cost-effective strategy. While the results are not instantaneous, the improved visibility and enhanced reputation from a well-planned SEO campaign provide a sustainable business growth platform. Thus, companies that want to stay competitive and ensure long-term success see partnering with a proficient SEO marketing agency such as Plant Powered Marketing as a necessary business investment.
Our Proven Approach to Digital Marketing
At Plant Powered Marketing, we understand the complexities of the digital landscape and take a customized approach to every project. We begin our process with a robust understanding of your business, its distinct needs, and your market environment. This comprehensive insight shapes the foundation of our SEO services, where we align our strategies with your specific business objectives to foster revenue growth and customer retention.
We leverage data-driven insights and implement advanced SEO techniques to enhance your search engine visibility and ranking. Our professional seo team conducts extensive keyword research, optimizes your website architecture, and ensures the creation of quality content that resonates with your target customers. Backed by meticulous web analysis and ongoing performance marketing, our efforts are trained towards driving sustainable results.
Our commitment to excellence extends beyond SEO, as we offer a comprehensive suite of digital marketing services from social media management to email marketing. Recognizing the power of diversifying marketing channels, we incorporate a multichannel approach in our marketing strategy. This involves strengthening your brand's social media presence, deploying effective email campaigns, and leveraging the potency of pay-per-click advertising to maximize reach and engagement.
Ultimately, the success of our approach is measured by the growth and success of your business. We remain committed to continuous improvements, staying abreast of current best practices, and refining our strategies based on comprehensive campaign analytics. With Plant Powered Marketing, you gain a dedicated marketing partner invested in your long-term business growth and success.
Why Choose Us? A Peek Into Our Success Stories
Choosing a partner for your digital marketing needs is a crucial decision, and at Plant Powered Marketing, we understand the severity that this choice represents. We pride ourselves on our proven track record of delivering fast-paced growth for businesses across industries. Our robust portfolio and many success stories showcase our abilities not just as a marketing services provider, but as a reliable partner committed to your business success.
Through our unique, personalized approach to each marketing campaign, we have produced significant improvements in the search engine rankings, website traffic, and conversion rates for our clients. Our success is built on the following core values:
Customization: We understand that every business is different, and we create personalized marketing strategies tailored to meet your unique needs and business goals.
Transparency: We maintain transparent communication throughout our partnership, regularly providing comprehensive reports and insights into your campaign's performance.
Innovation: We are always ahead of marketing trends, applying the most innovative and effective strategies to ensure your business stays ahead of the competition.
Commitment: We are dedicated to your success. Our team continuously monitors and adjusts your marketing plan to ensure it's always optimized and delivering the best possible results.
Case studies from our clients in different sectors such as real estate, ecommerce, and the healthcare market, among others, have demonstrated drastic improvements in their search presence and increased revenue growth. We don't just promise success, we provide tangible results that contribute to your business growth.
Whether you are a small business seeking a SEO agency or a large enterprise looking to overhaul your entire digital marketing strategy, our team at Plant Powered Marketing has the expertise and dedication to make your goals a reality. By choosing us, you are entrusting your marketing needs to a company with a solid reputation for excellence, proven success, and unwavering commitment.
Bridging the Gap: Building Strong Client Relationships


At Plant Powered Marketing, we firmly believe in building strong relationships with our clients. Our focus extends beyond providing superior SEO services. We insist on fostering a relationship of trust and mutual respect with our clients, serving as their trusted marketing partner, not just their seo company.
We follow a client-centric approach. Our dedicated account manager collaborates closely with you to identify your business goals, understand your unique needs, and devise a customized small business SEO strategy that matches your objectives. By taking time to understand our clients fully, we ensure that our SEO efforts align with their target audience, market trends, and specific industry demands.
Communication is at the heart of our client relationships. We emphasize open, transparent, and frequent communication, ensuring our clients are kept informed about the progress of their marketing campaigns. Our clients have direct access to their account manager and the entire marketing team, ensuring seamless collaboration and timely resolution of any concerns or queries.
Plant Powered Marketing stands by its commitment to deliver tangible results. That commitment, however, is equally dedicated to cultivating lasting relationships with our clients. Our clients' success equals our success, which is why Plant Powered Marketing is proud to be more than just an SEO services company – we are your strategic digital marketing agency.
Improve Your Brand Image With Our Award-Winning Strategies
Plant Powered Marketing's award-winning strategies have been pivotal in improving brand image and visibility for countless businesses. By harnessing the power of data-driven decision-making and cutting-edge tools, our team crafts strategies that not only increase your visibility in search engine results but also position you as a leader in your niche. Our marketing team takes a multifaceted approach, leveraging SEO services, website design, social media marketing, and other forms of digital marketing to create a cohesive and high-performing online presence for your brand.
Our comprehensive approach involves several key strategies, each designed to boost your brand's online presence and reputation:
Search Engine Optimization: Employing best practices, we ensure your website ranks high in search results, driving more traffic to your site and enhancing your online visibility.
Website Design: Our skilled web designers create a website that reflects your brand, is easy to navigate, and offers a seamless user experience to retain visitors and convert them into customers.
Social Media Marketing: We develop strategic social media campaigns designed to reach your target audience, increase engagement, and foster a sense of community that reflects positively on your brand image.
Content Marketing: We create engaging and original content to keep your audience informed and interested, increasing their understanding and favorable perception of your brand.
Our unique blend of innovative strategies has led to significant improvements in our clients' brand image and overall digital presence. From enhancing your website's search ranking to managing your reputation online, we ensure that our clients stand out in the crowded digital marketplace. As an industry-leading SEO company, we have the expertise to transform your digital footprint and bring your brand to the forefront.
So, whether you are a new business looking to establish your brand or an existing company aiming to revamp your brand image, Plant Powered Marketing can offer you the right solutions. With our proven SEO strategy, state-of-the-art digital marketing services, and commitment to client success, you can trust us to deliver transformative results that boost your brand image.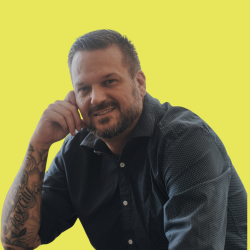 Latest posts by Spencer Lund
(see all)