Leading Marketing Services for Contractors in Vancouver, WA
Are you a local Vancouver construction company looking to increase your search rankings?
"Plant Powered Marketing is a proud local SEO agency in Vancouver, WA, dedicated to providing premium services to HVAC, plumbing, and roofing companies. They are a seo company that specializes in contractor seo. With a focus on contractor SEO, they employ intelligent marketing strategies, engaging websites for contractors, and leverage powerful tools such as Google My Business to increase visibility. When working with them they will put together a well researched marketing campaign for your business. Success in the digital world revolves around proper keyword research, strategic search engine optimization, and thoughtful content creation. Having your proper marketing channel set up is crucial and they can help with this as well. Consequently, this agency is determined to elevate your business profile, making it visible to the right audience, at the right time. Keep reading to explore how this premier agency refines SEO for contractors, blending traditional contractor marketing with modern digital techniques."
Understanding the Marketing Needs of Contractors in Vancouver, WA

Whether you're a roofer, pest control, electrician, HVAC service provider, or plumber, an essential part of your marketing strategy should involve a great SEO campaign. Your contracting business in Vancouver, WA cannot afford to overlook the importance of having a well-optimized website and online presence. Plant Powered Marketing, as a premier contractor marketing agency, offers a multitude of services specifically designed for contractors like you. The marketing effort for contractors goes beyond having a well-designed website. Aside from contractor website design, you need to leverage search engine optimization, social media marketing, email marketing, lead generation, and Google Ads among others. These strategies can help increase your visibility in local search results, thus driving more targeted traffic to your business and increasing your local search ranking. Your business needs to tap into various contractor SEO strategies and methods catered for your businesses:
Local SEO to leverage location pages, Google My Business listing, and target local search results,
Contractor Website design services, which ensures your website is user-friendly, mobile-responsive and loaded with SEO-rich content,
Email Marketing to establish relationships with potential clients and improve customer retention,
Social media marketing to expand reach and engage with your target audience,
Every contracting company in Vancouver, WA, regardless of their service sector, has a story to tell, a unique selling proposition that separates them from their competition. Whether your company specializes in roofing, HVAC, plumbing or construction, having a bespoke marketing approach with SEO at its core is critical. By partnering with Plant Powered Marketing, your business can reach a wider audience, generate more leads, and ultimately excel in your industry.
Importance of Local SEO for Contractor Businesses in Vancouver

In the crowded field of contractor services in Vancouver, WA, reaching the right audience is crucial to any business. No matter if you're in the field of roofer marketing, hvac marketing, or plumbing marketing, harnessing the power of local SEO can give you the edge. Local search engine optimization, facilitated by a premier local SEO agency like Plant Powered Marketing, can help draw more relevant traffic to your website or business page. When customers in Vancouver require contractor services, they often search for options near their location. When your business profile pops up in these local search results, particularly in Google's coveted map pack, it dramatically increases visibility and the likelihood of conversion. Even for HVAC companies or pest control services, having your contact information appear in local search results can significantly boost your business. This is where keyword research enters the picture. The target keywords you select should reflect what your business provides and where it is located. For example, incorporating terms like 'roofing contractor Vancouver' or 'plumbing services Vancouver' can increase your appearance in relevant search results. These strategic SEO practices offered by Plant Powered Marketing can give your contracting business a substantial boost. All things considered, local SEO is a game-changer for any contracting business in Vancouver, WA. Not only does it help expand your digital footprint, but it also drives more targeted, local traffic to your website. Plant Powered Marketing has the knowledge, experience and tools to execute a robust local SEO campaign specific to your contracting business.
How Google Ranking Impacts Contractor Businesses in Vancouver

In the highly competitive contracting business in Vancouver, WA, appearing on the first page of Google can make all the difference. Google's search result pages are cluttered with numerous listings, including paid service ads and organic search results. If your business doesn't rank high enough, chances are your target customers will never see it. When done correctly, contractor SEO services like those offered by Plant Powered Marketing can help your business claim these top spots. As an experienced SEO company, Plant Powered Marketing understands the myriad SEO ranking factors, from the relevancy of your web design, website content, and backlink quality to your overall user experience and reviews. But to demonstrate the significance of Google rankings, let's consider some critical data:
| Google Search Result Position | Average Click-Through Rate (CTR) |
| --- | --- |
| 1 | 28.5% |
| 2 | 15.7% |
| 3 | 11% |
As the table above illustrates, the first three search result positions on Google receive the majority of clicks from a search query. We have found that the top 3 companies in the map pack will receive 80 percent of the phone calls. This data reaffirms the importance of ranking higher on Google for contractors and why an effective SEO strategy is vital for your business growth. Regardless of whether you're a general contractor or a specialized contractor such as a electricians or HVAC contractors, Plant Powered Marketing can help optimize your business for Google's search algorithm. With their SEO expertise and proven strategies, you can strengthen your online presence, improve your search engine land, and keep ahead of your competition in Vancouver, WA.
Effective SEO Strategies for Contractors in Vancouver, WA

Creating an effective contractor marketing strategy for your business in Vancouver, WA requires a toolset of diverse strategies. A successful approach integrates several essential elements from targeting relevant keywords and optimizing your business website design to utilizing Google maps and Google business profile to effectively rank you in the map pack. Plant Powered Marketing, as a leading SEO agency, utilizes these SEO tools to keep you a step ahead in the digital landscape. In their approach to SEO for contractors, keyword research forms the bedrock. Defining and integrating relevant words and phrases into your web pages can help enhance visibility in search results, drive traffic, and ultimately lead to higher conversion rates. In addition, a well-designed contractor website which provides a superior user experience and showcases your offerings effectively can significantly boost your online presence. Plant Powered Marketing also recognizes the importance of ranking in local search results. By optimizing business information, managing customer reviews, and capitalizing on Google's local search algorithm, your contracting business can corner the local market. Adding location pages, managing your Google Business Profile, and maintaining accurate NAP citations are SEO best practices used by this premier SEO agency. Lastly, an effective SEO strategy also entails adapting to algorithm updates and regularly performing an SEO audit. Regular audits can illuminate areas for improvement and provide actionable insights to enhance your digital market presence. By partnering with Plant Powered Marketing, contractors in Vancouver, WA, can count on maintaining a robust, strategic, and effective SEO presence tailored to their specific needs.
Harnessing the Power of Social Media for Contractor Marketing

In today's digital world, social media has become an integral part of any effective marketing strategy, particularly for contractors in Vancouver, WA. Whether you're a roofer, a plumber, remodeler, or an HVAC specialist, platforms like Facebook, Instagram, and LinkedIn offer a multitude of opportunities to increase outreach, engage with your target audience, and boost your brand awareness. As a premier SEO agency, Plant Powered Marketing understands the power of social media and can help you harness it effectively. Plant Powered Marketing's social media marketing services allow you to directly connect with your audience, showcasing your past projects, sharing testimonials, and providing valuable insights related to your industry. These interactions can not only enhance your reputation management but also build trust with your audience. A well-executed social media marketing strategy can indeed convert your followers into loyal customers. Additionally, social media platforms can also amplify your SEO efforts. By linking your social media profiles to your website, you can drive more traffic to your site. Furthermore, shares and likes can indirectly influence your search engine rankings, making social media an essential part of your SEO strategy. The team at Plant Powered Marketing is adept at creating customized social media marketing strategies for contractors in Vancouver, WA. With their know-how and understanding of the contracting industry, they can help you leverage social media platforms effectively, ensuring your digital marketing efforts align with your business goals and deliver measurable results.
Role of Content Marketing in Promoting Contractor Services

In the digital marketing landscape for contracting services, content marketing holds the baton to attracting, engaging, and converting prospects into clients. An effective content marketing strategy does not only improve your search engine optimization efforts but also helps convey your business's unique offerings and the quality of your customer service. With a professional team of content writers, Plant Powered Marketing specializes in providing high-quality content services tailored to the needs of contractors in Vancouver, WA. A well-planned content marketing strategy can position your contracting firm as an industry expert, offering useful guidance and advice to potential customers. From blog posts discussing common issues to helpful guides on choosing the right service, there's a range of content that your business can leverage. Key areas that Plant Powered Marketing focus on include:
Blog posts tailored to your contractor services, offering insights and advice,
Engaging service descriptions that highlight your unique offerings,
Case studies showcasing past successful projects,
Engaging social media content to attract and engage followers,
Content marketing also forms a key aspect of SEO strategy. By integrating target keywords into the content, it can boost your search engine rankings and visibility. Remember, content that resonates with the audience and provides value will be more likely to rank higher on the search engine result pages. In conclusion, content marketing is a valuable tool in promoting contractor services in Vancouver, WA. Partnering with a specialized marketing agency like Plant Powered Marketing can help ensure your content strategy aligns with your business objectives and sets you apart in the competitive landscape.
Advanced SEO Tips and Strategies for Contractors in Vancouver

Plant Powered Marketing, as a premier SEO agency, offers advanced SEO services tailored specifically to contractors in Vancouver, WA. These services go beyond the basics of keyword research and search optimization; they dive into more advanced strategies like schema markup, mobile search optimization, and local SEO improvements. With a deep understanding of SEO ranking factors, the agency can help your contracting service outperform competitors in search results. One of the advanced tactics is the use of schema markup, a powerful yet underappreciated SEO tool. By adding schema markup to your website, you provide search engines with detailed information about your website, business, and services offered. This can lead to rich snippets in search results, increasing click-through rates, and enhancing your online visibility. Mobile search optimization is another complex, yet beneficial tactic. With a majority of searches now conducted on mobile devices, it's important for your contractor website to be mobile-friendly. Plant Powered Marketing ensures your site is responsive, loads quickly on mobile platforms, and provides a seamless user experience, all important factors for mobile SEO. Last but not least, the optimization of local SEO, particularly Google My Business page, can drive significant returns. Ensuring your contact information is accurate, responding to reviews, and regularly updating business info are just a few optimizations that can bring drastic improvements to your local SEO. Plant Powered Marketing offers these and more advanced SEO strategies, providing a holistic solution to digital marketing needs of contractors in Vancouver, WA.
Contact Us:
Email: [email protected]
Phone number: 971-570-0511
Business address: 13215 SE Mill Plain Blvd, Vancouver, WA 98684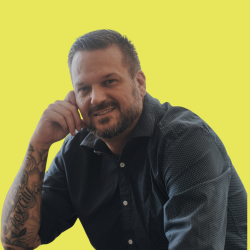 Latest posts by Spencer Lund
(see all)