Vancouver WA: Comprehensive Website Design Solutions
The digital landscape of Vancouver, WA is a highly competitive one-making a robust online presence through a professionally designed website all the more important.
Plant Powered Marketing, a premier web design agency in Vancouver WA, provides comprehensive web design and development services, taking businesses closer to their targeted audience.
From ensuring your website's user-friendly experience to emblazoning a unique brand experience, the firm covers all facets of the web design universe with a focus on Search engine optimization.
Unravel the full spectrum of services provided by Plant Powered Marketing as a web design company in the heart of Vancouver, WA.
Keep reading to learn how the agency's diverse suite of SEO and web development services can help elevate your business in the digital realm.
Customized Web Design Services in Vancouver WA


Plant Powered Marketing, a stellar web design agency based in Vancouver WA, offers custom-tailored website design solutions that not only enhance the brand experience but also drive productive lead generation. Comprising a team of adept web designers in Vancouver Washington, they cater to the pulsating need for intuitive and interactive websites tailored to the target audience's preferences. With website design at the core of their web services, they integrate the best practices in web development to foster superior user experience and interaction.
Being a seasoned web development agency in Vancouver WA, Plant Powered Marketing recognizes the paramount significance of a robust web presence for business owners in the digital era. They offer a wide gamut of web design services, from the basic website layout to intricate ecommerce website development tasks. Fully aware of the Pacific Northwest's competitiveness, their solutions drive the business goals while adhering to cost-effective SEO budget allotment.
Social media marketing and SEO services aren't just part of the repertoire at Plant Powered Marketing; they are the pillars upon which the company bases its comprehensive web solutions. Utilizing Google my business strategy in tandem with result-oriented SEO services, the team aims to bolster the client's search engine rankings. This dual approach, topped with consistent website maintenance, ensures the business website's visibility and could significantly uplift the brand's reputation management efforts.
Never compromising on the quality and integrity of the delivered product, Plant Powered Marketing thrives on commitment to its clients' business objectives. Every website project undertaken is a convergence of design, content, and technology, merged to create a singular identity for the brand. Their website design services encompass not only the apparent visual aesthetics but delve into the depths of effective copywriting, striking graphic design, and user-centric content management system.
E-Commerce Website Solutions for Your Business

Seamless ecommerce development is an essential service offered by Plant Powered Marketing, the Vancouver WA-based web development agency. Recognizing the growing predominance of online shopping, their team of expert ecommerce developers specialize in engineering responsive and secure ecommerce sites. Each project is designed to provide an unrivaled user experience, allowing businesses to grow and prosper in the digital marketplace.
Through collaboration and a rigorous discovery process, the design pros at Plant Powered Marketing work relentlessly to establish a robust ecommerce website that truly represents the business owner's vision. From the storefront design to the checkout process, every element is meticulously designed with the target audience in mind. Their commitment to your business goals extends beyond mere website development—it is integral to the relationship they foster with their clients.
In line with its commitment to providing expansive web services, Plant Powered Marketing also extends its service reach into website maintenance beyond the site's initial launch. Recognizing that an ecommerce site is not a set-it-and-forget-it proposition, the agency offers ongoing support to ensure the website stays modern, secure, and effective. Their go-to strategy includes frequent website content updates, regular performance checks, and swift troubleshooting—to ensure your ecommerce website remains an efficient marketing tool.
With a finger on the pulse of website design solutions, Plant Powered Marketing stays abreast of the latest ecommerce trends and innovations. They navigate the constantly evolving digital landscape to deliver web solutions that yield results. Whether you're a small business owner new to online selling or an established company looking to scale up, Plant Powered Marketing is keenly positioned to help guide your online success.
Local Client Testimonials – Proven Results in Vancouver WA


The efficacy of the services offered by Plant Powered Marketing is evidenced by the chorus of positive client feedback from local businesses in Vancouver WA. The quality of their website design, website maintenance, and SEO services consistently garners accolades from a wide range of clientele. Each testimonial stands as a testament to the agency's unwavering commitment to providing bespoke website development and web solutions.
One testimonial comes from a local ecommerce business owner who attributes a substantial uptick in online sales to their newly designed website. Their rapport with Plant Powered Marketing hasn't only resulted in an intuitively designed eCommerce platform, but also bolstered their visibility on Google search results. This, in turn, has significantly driven their lead generation initiatives and ultimately boosted their revenue.
A business name from the heart of Vancouver WA highlights the agency's commitment to customer service. They emphasized on Plant Powered Marketing's diligent understanding of their business goals, resulting in a well-optimized website that captures the ethos of their brand perfectly. Additionally, the integration of an efficient phone dialing system and easy-to-use contact forms has elevated their user interactions and improved customer engagement.
Another review comes from a Ridgefield non-profit organization that praises the agency's tenacity in social media marketing and SEO. Plant Powered Marketing's focused approach towards enhancing brand identity on virtual platforms got the nonprofit a considerable increase in organic reach across various social media platforms. Their strategic SEO services draw more organic traffic to the website, enhancing their online presence and reputation in the community.
Leveraging SEO for Enhanced Website Visibility

At Plant Powered Marketing, they know the intricacies of leveraging SEO for more significant website visibility. The agency offers dynamic SEO services for businesses keen to dominate search engine results. By prioritizing search engine optimization in the web development process, they enable businesses to gain traction online and achieve their digital objectives.
Integral to the agency's modus operandi is a comprehensive approach to SEO, involving several key strategies. Each of these strategies is tailored to improve the website's visibility and increase organic traffic:
Keyword Research: Undertaking extensive keyword research to identify high-value search terms directly related to the business sector.
Content Optimization: Ensuring the website content is well optimized, supporting the seamless navigation and enhanced user experience.
Technical SEO: Addressing underlying technical SEO issues that could hinder the website's search engine performance.
Brand Building: Working towards building a formidable brand presence online, thereby improving search engine ranking.
Plant Powered Marketing's robust SEO practices involve an in-depth understanding of the client's business, target audience, and the competitive landscape. They draw on data-driven tactics and innovative solutions to optimize the website's visibility. Their SEO project managers stay accountable, reporting regularly on keyword performance, visitor analytics, and much more to ensure full transparency.
With their expertise in SEO, Plant Powered Marketing doesn't just work to boost a website's visibility; they aim for lasting results. They place a particular focus on maintaining the improved search engine rankings for businesses in the long run. Plant Powered Marketing is the Vancouver WA web design company that understands the big picture in SEO—helping local businesses thrive in a digital world.
Designing 21st Century Websites for Vancouver Companies

Plant Powered Marketing goes beyond the conventional website design landscape to design contemporary websites suitable for 21st-century companies in Vancouver, WA. They aim at creating a significant digital footprint by crafting cutting-edge web designs with an ideal blend of innovation and functionality. Rooted in a deep understanding of the evolving web technology, they leverage the latest design trends to resonate with the business's brand identity.
Understanding the indispensable need for mobile-friendly websites today, Plant Powered Marketing champions a responsive design ethos. Their team of website developers in Vancouver WA ensures that each website they design provides a seamless user experience, regardless of the viewer's screen size. Given that more people access the web from mobile devices than desktops, the need for responsive design is more critical than ever.
Driven by the importance of excellent user experience in contemporary web development, Plant Powered Marketing ensures every website design project embodies this principle. They focus on each touchpoint, from the design's aesthetics to seamless website navigation, ensuring the viewers have a positive feeling while interacting with the website. They strive to cultivate a memorable and favorable brand experience through their web design solutions.
Plant Powered Marketing supports their website design prowess with robust content creation practices. They understand that engaging website content can improve the website's SEO, drive website traffic, and increase lead generation. Backed by solid graphic design and copywriting skills, their team excels in making visually appealing and content-rich websites for their clients in Vancouver WA.
Why Hire Professional Web Design Services in Vancouver WA

When it comes to creating a powerful online presence, professional web design services are worth the investment. Plant Powered Marketing, a web design agency located in Vancouver WA, knows this first-hand. They champion the creation of tailor-made websites that not only showcase a business's brand identity but also engage the audience and stir thoughtful interaction.
The expertise that Plant Powered Marketing brings to the table extends beyond just creating visually appealing websites. With a deep understanding of website development principles, they design websites that deliver on both form and function. They incorporate best practices into every project, resulting in a website that serves as a successful marketing tool for businesses.
Choosing Plant Powered Marketing as your web design partner in Vancouver WA ensures you are getting a comprehensive web solution. They understand the nuances of search engine optimization, social media marketing, and content marketing that are crucial for a website's visibility and conversion. Their end-to-end website design services cover all aspects needed to keep your website performing optimally.
Hiring Plant Powered Marketing gives businesses peace of mind. Knowing an experienced and proficient team handles your website development project can be a relief. By leaving the intricacies of web development to the professionals, business owners can focus on their core business and customer service, making the most of their digital marketing efforts.
Conclusion
In this digital era, having a well-structured and visually appealing website is no longer an option, it's a necessity for businesses, particularly those in a competitive region like Vancouver WA.
Plant Powered Marketing offers comprehensive website design solutions, creating engaging websites that not only uphold a company's brand identity but also drive traffic and prospective customers.
By utilizing advanced SEO techniques, delivering top-line ecommerce solutions, and providing unrivaled customer service, they set a standard in the sphere of web development.
In essence, Plant Powered Marketing's expertise lies in creating robust, sustainable online platforms that businesses require in today's digital age. Web designers in Vancouver Washington play a key role in achieving this.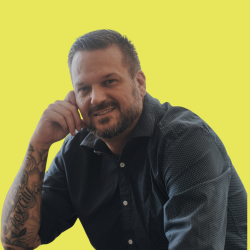 Latest posts by Spencer Lund
(see all)